Introduction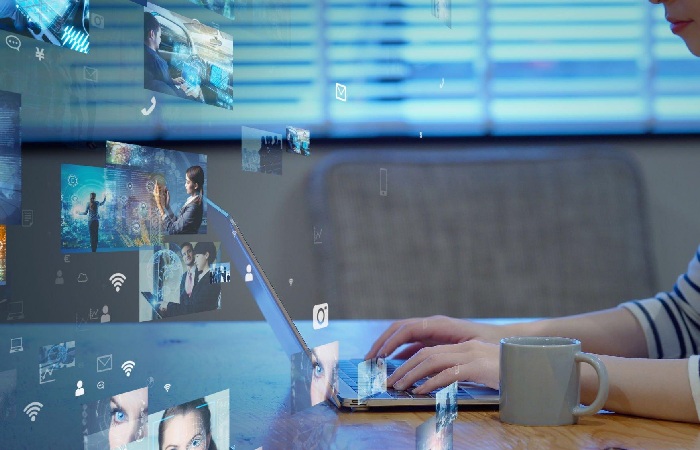 How to use content marketing to get a job from home – Personal branding is a concept borrowed from corporate marketing and refers to how you market yourself professionally.
The idea is to capture the unique combination of skills, experience, and personality as presented on paper, in person, and online.
For example, your brand includes your resume, social media profiles, and the value you bring.
The Internet offers professionals a wealth of opportunities to build and improve their brands. However, this goes beyond just opening an account on each social network and completing profiles. It's like building a house but without living in it.
Incorporating a content marketing strategy to get work from home is a powerful way to leverage your online presence.
But what is this content marketing?
Content marketing is about contributing online content to build your brand.
The American Marketing Association defines it as:
A technique for creating and distributing valuable, relevant, and consistent content to attract and acquire a clearly defined audience and to drive profitable customer action.
Translated for job seekers, content marketing is a way to market yourself as a valuable and credible resource to people who are in a position to further your interests.
Examples for your case are potential clients, hiring managers or recruiters, or managers with the power to employ.
The benefits of content marketing to get work from home include:
In an already crowded job market, a content marketing strategy will help you stand out from the competition.
It's free; content marketing can make you money if you're good at it.
You don't need much technical knowledge; a blog or a website is a good start. Today tools like LinkedIn and Facebook provide a convenient and easy way to post professional-looking articles.
Developing and publishing content on the Internet increases visibility on social media platforms and Internet searches. In other words, it improves search engine optimization's (SEO).
Generate goodwill. Sharing your knowledge or research on a topic and then sharing that information is a valuable service to colleagues. Also, this is an effective way to improve networking.
Increase your knowledge. Research and writing will keep you up to date on trending topics and build your own repertoire of knowledge and skills.
How to develop a content marketing strategy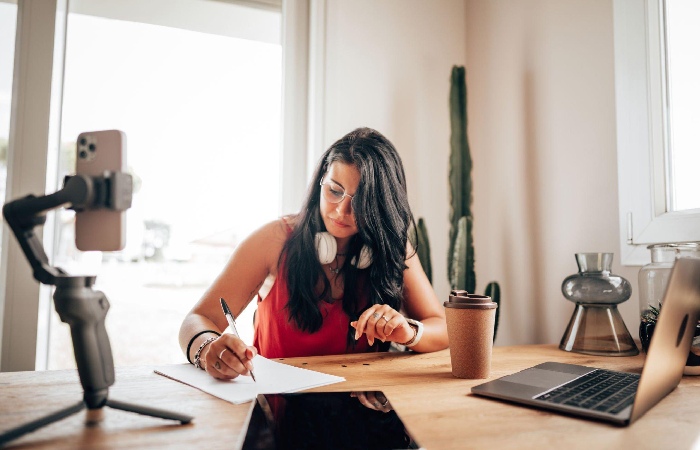 Content marketers know this technique is most effective when strategically applied to achieve specific goals.
In fact, a recent CoSchedule study found that marketers with a strategy were 538% more likely to be successful.
This illustrates that well-thought-out strategies increase the chances of reaching marketing objectives and achieving a return on investment.
For a job seeker, the costs are mainly based on time.
If we spend countless hours developing content that doesn't get read or reach the public, we'd be doing things incorrectly. Therefore, follow these recommendations:
set goals
The first step in implementing a content marketing strategy to get a job from home is identifying your professional aspirations. This becomes the goal of your content marketing strategy. If you don't distinguish what you want, you won't be able to identify who you need to reach or what content to produce.
Could you identify the target audience?
Once you have a career goal, look for projects that fit your future aspirations. Then, identify the sector, companies and positions you want. This information helps guide your efforts and remember who you want to reach.
Create content marketing channels.
You can choose the best content distribution method if you know who you want to reach. LinkedIn is one option, as 99% of Fortune 500 companies use the platform to promote the company and recruit top talent. However, other platforms can work just as effectively and attract the right audience.
Develop an Editorial Calendar
Once you decide on the content to create and the best distribution method, identify and track the best time. This step takes advantage of optimal times for specific content. It will also keep you on track and accountable for implementing the plan.
How to use content marketing to get a job from home measure success
I want you to know thatsought-aftersought after position will indicate the success of your strategy. But, you may also want to identify a couple of other ways to measure the effectiveness of your content marketing efforts. Depending on your channels, these can include how many read, react, download, and comment on the content.
Tips for Developing Content Ideas
Creating exciting and relevant ideas takes time and effort, especially when implementing content marketing to remote land work. These tips can help you how to brainstorm ideas.
Identify your areas of specialization. Start with a list of what you're good at and your strengths. Especially those that are important to the position you want to secure. Creating content on topics of your experience and knowledge will increase your credibility.
Research the trend. Consult industry publications, mainstream media, and social media channels to understand the direction and identify potential topics where you can add value to the current conversation.
Research keywords. Try to identify those that will resonate with your target audience using words from their job postings, on corporate websites, or in executive biographies. Then, run searches using the keywords to see what content and headlines have been created that are relevant to the topic. Use this information to identify aspects that have not yet been covered.
Use idea generators. Try HubSpot's Blog Idea Generator for inspiration or BuzzSumo 's content insights to see what related content is available and how it's performing.
Answer common questions. Reach out to your network and get feedback on questions your target audience may have that you can answer.
Why You Don't Need To Be A Great Writer
You don't have to worry if you're reading this article and panicking about your writing skills. Good copywriting is only partially necessary to implement effective content marketing for remote job searches. To do this, consider the following:
Use another format
Self-publishing podcasts and videos is another perfect option for like written content. Here are some facts about the different options.
Articles: The longer the article, the more successful it will be. Papers over 3,000 words receive more traffic, four times more shares, and 3.5 times more backlinks than shorter articles. However, lists (short-form articles consisting of a complete, numbered list) are shared twice as often as other blog post formats.
podcasts; With more and more people listening to podcasts, audio content continues to grow in popularity. While it's not as easily searchable as text-based content, Google is working on algorithms to improve searchability.
Videos – This format is continually growing in popularity, and video creation tools are now a part of most social media platforms.
Create or heal?
If creating content is too complicated or time-consuming, you can develop a content marketing strategy based on curated content. Research the content that interests you from a professional perspective and share it in your networks. The key to the effectiveness of this plan is to add value.